The Only Way Is Grooming is pleased to now offer ultrasound professional teeth cleaning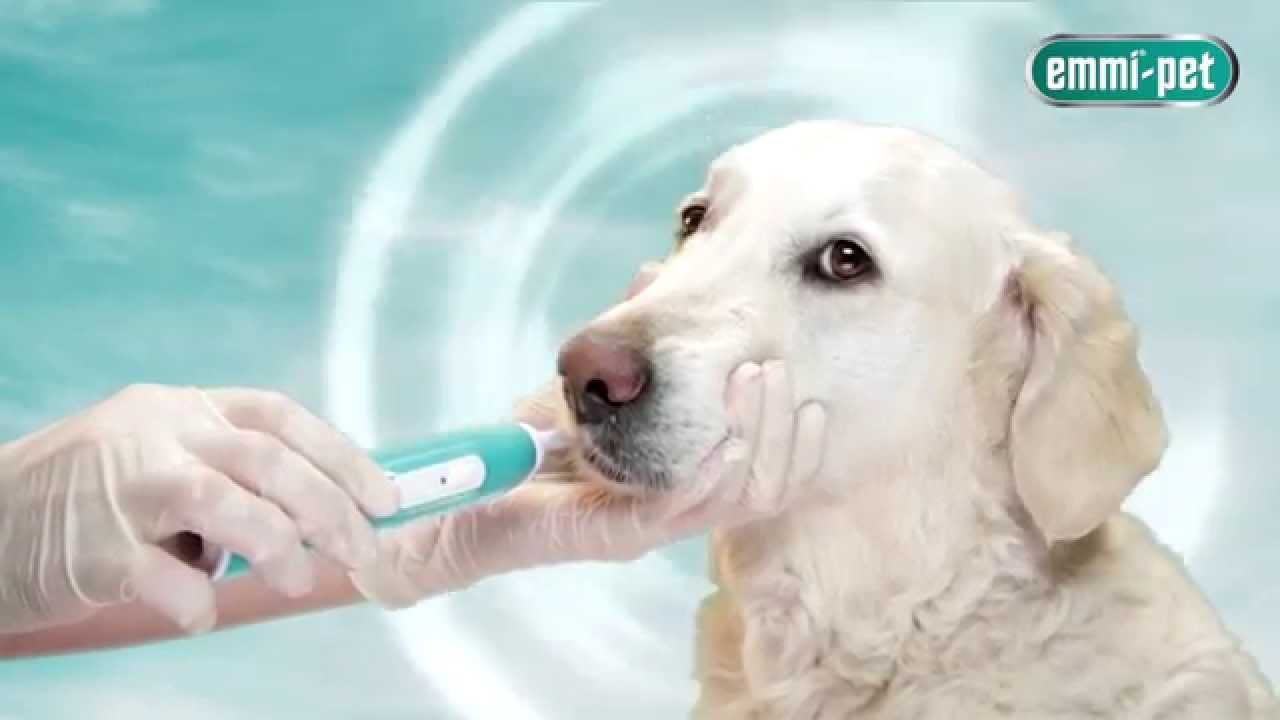 For whom is the emmi®-pet ultrasonic toothbrush appropriate?
In principle, the emmi®-pet ultrasonic toothbrush is appropriate for dogs of all ages and breeds. Thanks to the different sized attachments, the emmi®-pet ultrasonic toothbrush can be used for puppies and small dogs as well as for parent animals and particularly large breeds.
Emmi pet is particularly well suited for elderly dogs who can not be anaesthetised due to a medical condition, such as a heart murmur or similar.
Emmi pet is a gentle toothbrush, which devolves tartar and plaque over a period of sessions. It is not evasive and no sharp equipment is used. The dog is very calm and relaxed as there is no vibration at all from the toothbrush and it does not make any noise or sound at all. It is very gentle and the toothpaste used is bubble gum flavour.
Initial 1-1 consultation is for 45 minutes and it includes your dog's very own brush head which is used for your dog's teeth cleaning only.
Thereafter a 10 session block can be purchased or at TOWIG we do offer a pay as you go service.
At what age can I use the emmi®-pet for my dogs?
Optimum dental care for dogs starts at a young age at best: regular and conscientious dental care is recommended to effectively prevent tartar in dogs. Even though puppies usually have bright white teeth, it is advisable to get used to dental care in a playful way already at puppy age. The emmi®-pet ultrasonic toothbrush is particularly appropriate for this purpose due to its silent and vibration-free operation.
What are the reasons for bad breath of dogs?
Bad breath of dogs can be caused by a multitude of reasons. These include food residues on or between the
teeth
or residues from play activities, e.g. wood or fabric residues. Even if these reasons for bad breath in dogs are relatively harmless, they should be taken seriously: Last but not least, they are often the trigger for more serious causes of bad breath in dogs. Ignored in the long term, they can lead to tartar. We recommend prophylactic use of the emmi
®
-pet ultrasonic toothbrush. In this way, this and thus also long-lasting bad breath in dogs can be avoided.
Is there also an ultrasound cleaning of the dog's teeth without anaesthetic?
Yes, there is an ultrasonic
tooth
cleaning for dogs without anaesthetic – with our emmi
®
-pet ultrasonic toothbrush. Thanks to 96 million air vibrations instead of mechanical movements, it cleans your dog's
teeth
very gently and softly. If used correctly and regularly, the emmi
®
-pet ultrasonic toothbrush can even prevent you from going to the vet and cleaning your dog's
teeth
under a risky anaesthetic.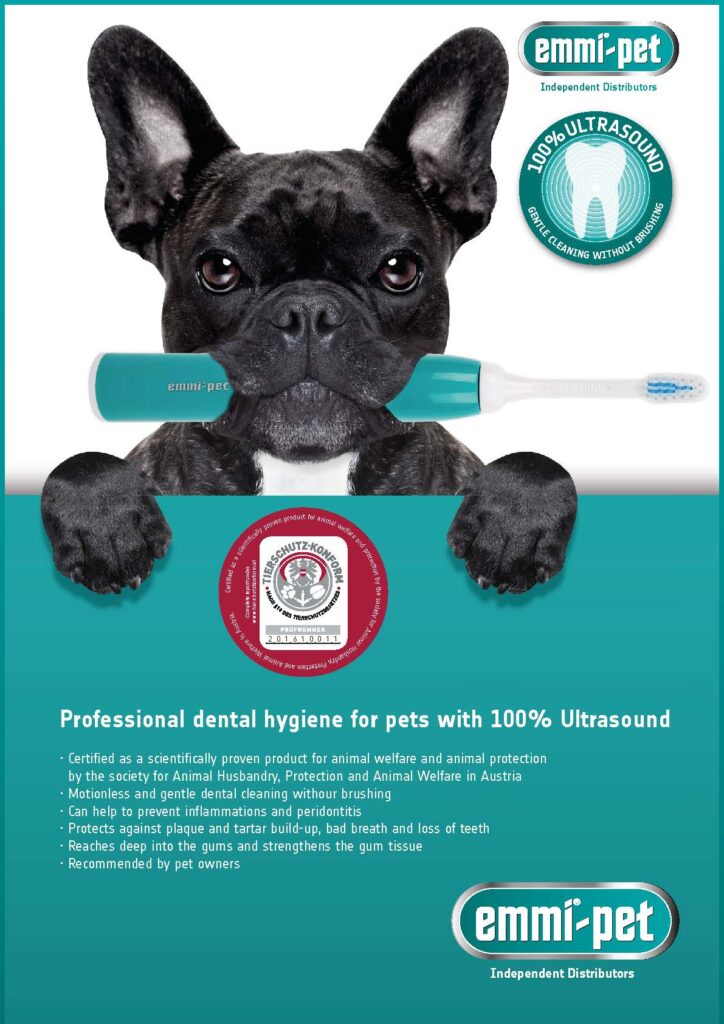 The process is as follows:
Plaque is gradually removed over a course of 10 sessions. As every dog is different, some dogs may not actually need the 10 sessions. If your dog has heavy thick tartar it may need 6-7 sessions to shift tartar. Until I start working on the teeth it is impossible to know exactly how many sessions each dog will require. Some tartar lifts away really easily, others it may take a bit longer.
On initial consultation, I want to build a bond with your dog, making it feel comfortable in a stress free 1-1 environment. I then give your dog it's own brush head and assign that brush head to your dog. (This brush head is then stored separately in a sealed compartment and it is included in the price). I then start to work on each of the dog's teeth with the Emmi Pet, all the while building a trust and bond with each doggie.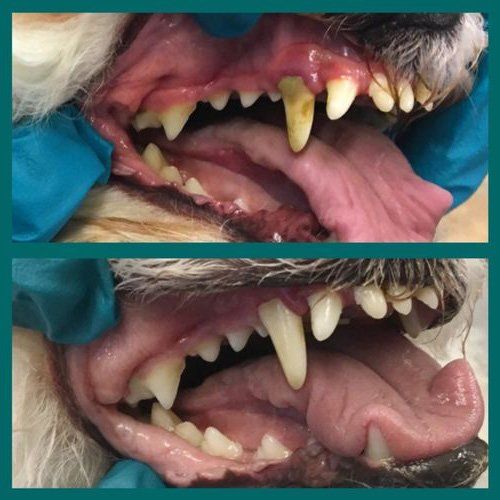 Before and After Professional Teeth Cleaning
Address
23 Valley View Road,
Rochester, Kent. ME1 3PB 
OPENING HOURS
Monday - Saturday:
08.00-17:00 hours