ROCHESTER Dog & Cat Grooming Service
Welcome to The Only Way is Grooming, a Rochester based dog and cat groomer offering a one to one service, ensuring that your pet has a stress free groom in a homely environment.
Kim, the owner, found her niche when she started grooming, fulfilling her dream to work with dogs and their owners. Kim has also recently passed a Canine Health and First Aid course.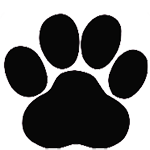 It is important to get your puppy used to grooming once all vaccinations have been carried out. A puppy's groom should be all about sights, smells and sound in a friendly, stress free environment thus creating that special bond between dog and groomer.
Establish a bond with the puppy (treats and cuddles work wonders)
Health check
Shampoo in baby fresh
Conditioner
Fluff dry
Ears checked and cleaned
Nails trimmed (when possible)
Our signature cologne in baby fresh applied
A kiss and a bow to finish – praising your puppy constantly and throughout
For the senior dog they will require a softer, gentler, brush. In old age, dogs lose skin elasticity and brushing will need to be done slowly and delicately. Arthritis and joint pain can also inhibit a dog's mobility. Sometimes they won't be able to stand for long or will need to lay on their side while being brushed.
Health check
Shampoo in baby fresh
Conditioner
Fluff dry
Style/trim to client's requirements
Ears checked and cleaned
Nails and pads trimmed
Cologne in baby fresh applied
Bow to complete groom
BOOK AN APPOINTMENT
Phone me today on 07394 991024
*** Cat Grooming Service ***
Cat Grooming Package
Grooming to remove all dead hair
Hygiene clip
Lion cut (many variations)
Nails (when required)
Thinning (thick coat is the problem not length)
Cleaning of the fur
Ears & eyes (natural treatments)
All these procedures are carried out with confidence, kindness and at the cats own pace!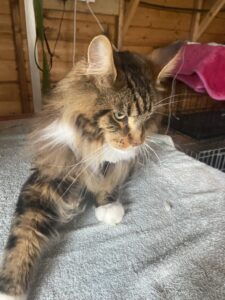 *TOWIG prefers the owner of the cat to be present. This is because the cat is far easier to groom when the owner is on hand.  
BOOK AN APPOINTMENT
Phone me today on 07394 991024
Areas Covered by The Only Way Is Grooming
Primary location is Rochester but we also welcome clients from all areas in Medway, including: Allhallows, Brompton, Chatham, Chattenden, Cliffe, Cooling, Cuxton, Gillingham, Grain, High Halstow, Hoo, Rainham, St Mary's Island, Stoke, Strood, Wainscot, Bearsted, Snodland, Wigmore, Hempstead, Halling, Wouldham, Borstal, Luton, Wayfield, Eccles, Blue Bell Hill, Walderslade, Lordswood, Weedswood etc…
Some lovely GOOGLE REVIEWS from our happy clients and their pets
Sal B
Siberian Cat
I took my nervous Siberian cat to Kim for the first time yesterday for his teeth to be cleaned using Emmipet. My cat surprised us both with his tolerance and calmness- I'm sure this was due to Kim's expert handling of him. I'm delighted and will be returning. I've also avoided a huge vet bill for descaling!
Lyndsey Taylor
French bulldog
Had a fantastic experience. First visit to groomer for my puppy french bulldog and she relaxed him and did an excellent job. Highly recommend her.
Karyn Rudman
Labradoodle puppy pamper
My 12 week old labradoodle had his first puppy groom with Kim and she did a fabulous job. He looked and smelt lovely. A very caring and professional service, with reassuring photo and video updates sent during the appointment. Highly recommend.
Lousie Marks
Terrier and Cockapoo
Kim was absolutely wonderful with my two dogs. She calmed my anxious dog and did a fabulous groom for them both. Very reassuring and explained everything she was going to do. Sent pictures of my dogs during their time with her as well. Would highly recommend
Bev Wood
Jackapoo
Took our Evie to Kim yesterday for her bath & trim. Evie was a little bit nervous on arrival but Kim reassured her and she came out afterwards looking very happy and proud of herself. She knew she looked smart! Great service, thanks!
Nicky Cutting
Labrador puppy pamper
On first meeting Kim, she came across very personable and just lovely. She let Benson settle in before his groom to get used to his surroundings. I left Benson with Kim, although a little anxious to do so, but I shouldn't have worried. Kim sent me a video of Benson being bathed, a cute picture of him and some reassuring messages. He was in very safe hands.
Niki Hobden
Cockapoo puppy pamper
Very welcoming easy to find. Easy parking if you want to wait. Nacho was in desperate need of a groom. She come home looking gorgeous smells amazing I can finally see her eyes her coat is nice and fluffy. Thank you so much Kim amazing job. The only way is grooming. 💗
Tracey Wilson
Springer spaniel
Monty came out looking like a new dog. Kim done a marvelous job. His coat looks lovely and white again. Kim's worked wonders on his ears and tail. Smells lovely and from the way he was wagging his tail, really enjoyed the pampering. Monty will definitely be going back for when he's next groom is due.





Style/trim to client's requirements



Cologne in baby fresh applied

Additional Services
Handstripping prices on request
De-matting
In accordance with the Animal Welfare Act 2006, it is the owners duty of care towards their pet to maintain the coat between visits to the groomer.
Severely matted dogs will be clipped off if the coat can not be de-matted, ensuring that the dog does not feel any pain or discomfort.
Collection and delivery service available (locally to Rochester, Kent)
*small charge applicable 
SPA TREATMENTs
A dog is the only thing on earth that loves you more than it loves itself so why not show your beloved pooch how much you love them back by treating them to spa treatment?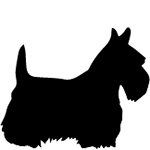 Deluxe Oatmeal and Vanilla Pawdicure
Our deep clean paw treatment sanitises your dogs paws of any germs and bacteria. The oatmeal and vanilla helps to soothe and refresh your dog's paws and pads. To finish, a paw balm is applied to protect, heal and moisturise your dogs pads. Highly recommended for dogs with cracked/dry paws.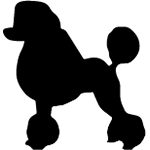 Luxurious Blueberry
Facial
Our blueberry facial is the perfect treatment to brighten your dog's facial hair. This fragrant treatment is massaged into your dogs face to help clear staining and also adds shine and moisture to your dogs coat. Highly recommended for white/light coats and to remove tear stains.
Address
23 Valley View Road,
Rochester, Kent. ME1 3PB 
OPENING HOURS
Monday - Saturday:
08.00-17:00 hours